Managing Seasonal Allergies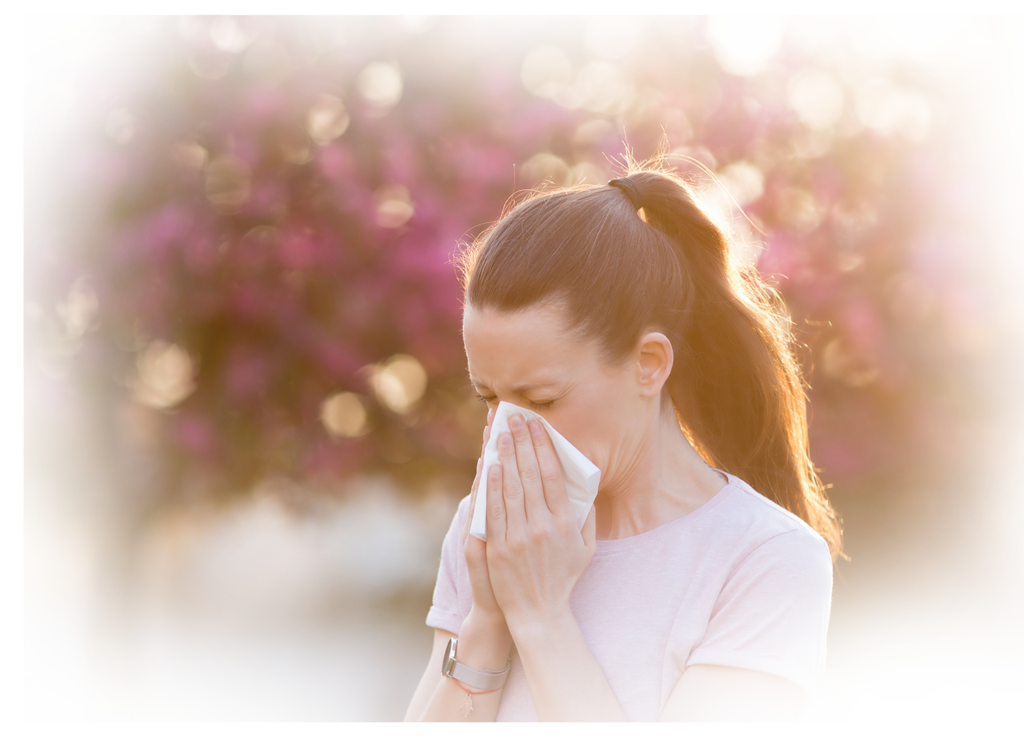 Sneezing, Coughing, Watery Eyes, Runny Nose, Congestion, Itching,
…the list of uncomfortable symptoms drearily familiar to anyone who suffers from seasonal allergies.  Good News: When allergies strike – you can fight back with: Natural Foods, Plant-Base Supplements and Chiropractic care! Chiropractic care can help regulate and coordinate the body's reaction to allergens.
Tips to Minimize Allergies:
Salt Water – Use with NetiPot, as a Nose Spray or gargle 2 X daily, especially at the onset of symptoms 

Local

Honey – A teaspoon each day helps support the immune system over the season. 

Get adjusted – Your body will be better prepared to adapt to the environment and effects of Allergy Season
Supplement Highlight:
Sinus Forte
Sinus Forte is a supplement that helps maintain a healthy and normal mucus secretion in nasal passages. It supports healthy response to environmental stresses like allergies. It supports healthy mucous membranes (particularly of the nose and sinus). It assist in maintaining healthy breathing passages to free and clear breathing and encourage a healthy environment to help maintain normal respiratory flora. Sinus Forte along with chiropractic care helps boost the immune system.
Stop by the office to pick it up!